Self Care Looks Different for Everyone and That's Okay
If you spend any time on the Internet, you've probably seen various posts and articles on social media about "self-care." Pictures of people at the spa, in some complicated yoga pose, or sipping a drink with an umbrella in it on the beach often accompany these posts.
According to psychcentral.com, self-care is "any activity that we do deliberately in order to take care of our mental, emotional, and physical health." Common examples of self-care are things like exercising, eating well or meditating.
With all of the hubbub around this concept and Instagram posts of people soaking in a bubble bath with a flute of champagne, you might be thinking "that doesn't seem relaxing" or "I don't have the money or time for that!". So if you're seeing articles and pictures of people practicing self-care in a way that seems unmanageable or stressful for you, don't fret! The most important thing about self-care is that it feels good to you. Self-care can look different for everyone, and that's okay.
For example, the popular and ever-growing trend of baby goat, cat, or puppy yoga might be cute and fun for some, but it sounds awful to me. I love yoga, but I don't want any little animals scurrying around me and jumping on my back while I'm trying to relax. No thanks.
Netflix recently premiered a show, where five men makeover a man who needs a little refresh in his life, and this show has great examples of accessible self-care. The groomer/hair stylist for the show, Jonathan Van Ness, is a Self-Care Queen. He says self-care can be something as simple as taking two minutes in the morning to put some gel in your hair. Or taking the time to floss to keep your gums healthy. Self-care is all about making intentional time to care for yourself in any way you can.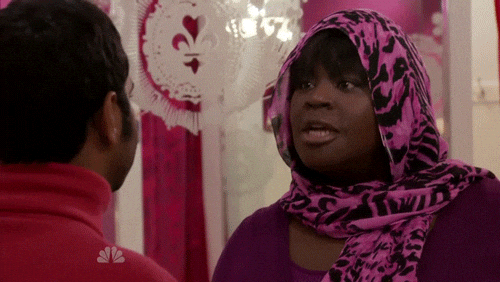 Self-care can be incorporated into your day to day life in simple ways. Whether that is making your lunch the night before so you feel less rushed in the morning before work, or turning on your favorite album and applying a face mask. It could be going for a walk, cooking your favorite meal, or grocery shopping during the least busy time of day to avoid stressing out. Self-care is a way to look out for yourself so you feel better and have a chance to recharge.
Outside of your day to day life, grand gestures of self-care are great, too like taking a vacation or finally buying that fancy moisturizer you've been saving up for. You're taking time to set yourself up for success and to feel good, and that's what it's all about.
My all-time favorite thing to do for self-care is watching reality television. I love turning my brain off, cozying up on the couch, and letting the cast of Vanderpump Rules or the Real Housewives entertain me for 45 minutes. I also enjoy having a morning and nighttime routine to help me prepare for the day and then wind down once it's done. I love walks and spending time people watching and reading in coffee shops.
There's no one right way to practice self-care, but there are wrong ways. If you doing things you think people are "supposed" to do as part of a self-care routine, but it actually feels unproductive or even stressful to you, cut it out! Do what feels good, restorative, and manageable for you.
So brew yourself a cup of tea, turn on The Real Housewives of New York, and relax! Or go for a run, or rock climb, or meditate, or do yoga with some goats. Do what feels right and be gentle with yourself.